Discover errors, occurrences, impact to users with disabilities, whether they are violations, see potential issues, solution suggestions, get in-context learning opportunities, scan documents, highlight problems on top of your site, and so much more.
Do manual accessibility tests with industry's most comprehensive WCAG-EM testing suite which supports automatically assisted tests, multiple guidelines, markdown, in-context learning material, powerful import and export options and so much more.
Invite your colleagues, define who gets an email notification for what and let Accessibility Cloud do the rest. It will monitor your site continuously and inform you the moment new accessibility problems are discovered.
Compliance features
Define your compliance targets for one or more accessibility guidelines, see and track your compliance status, generate your accessibility statements, ACR and VPATs (coming soon) and keep them up-to-date.
Accessibility Cloud also tests for and finds errors which are related to site quality. These include 404 page not found errors, 500 internal server errors, server configuration errors, invalid MIME type errors and others.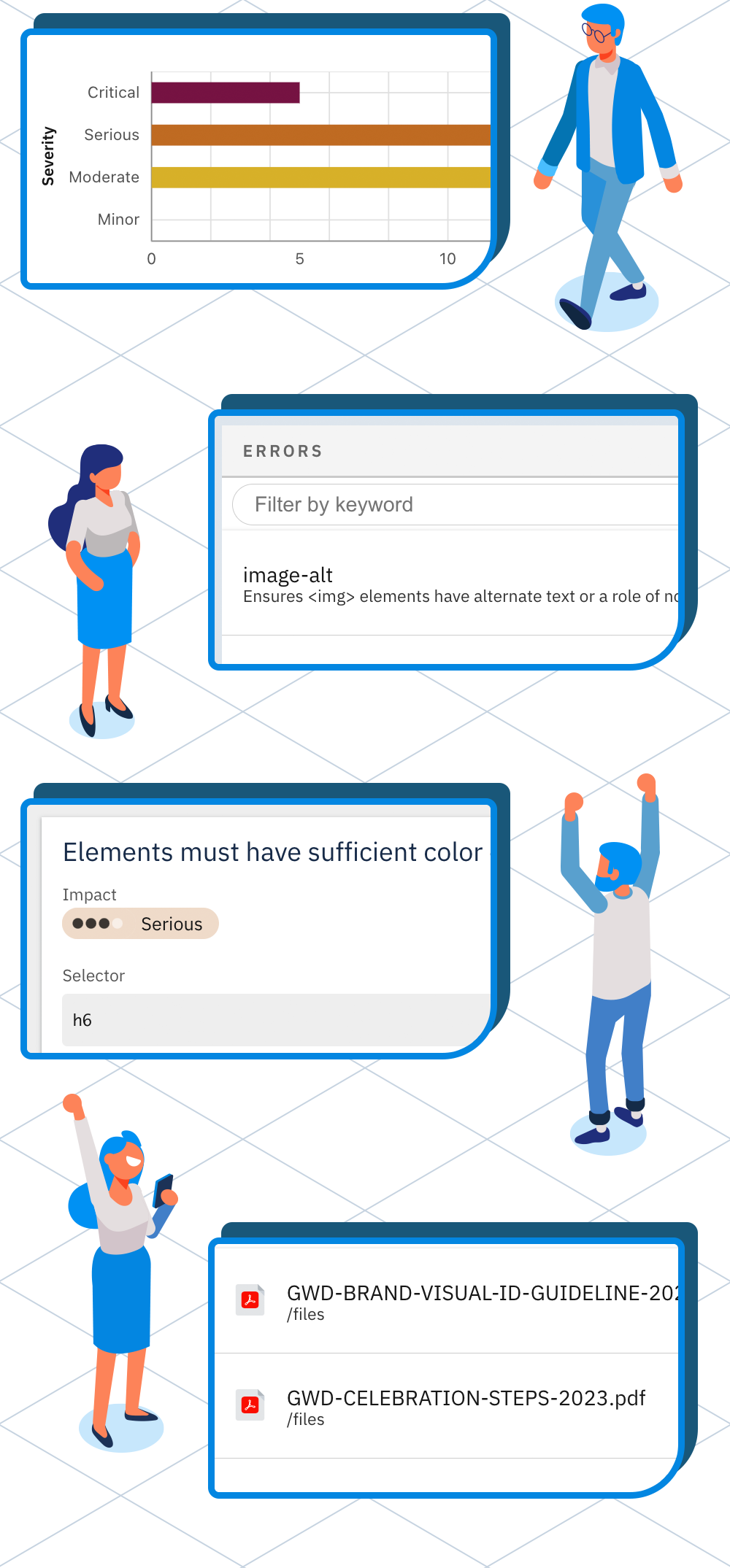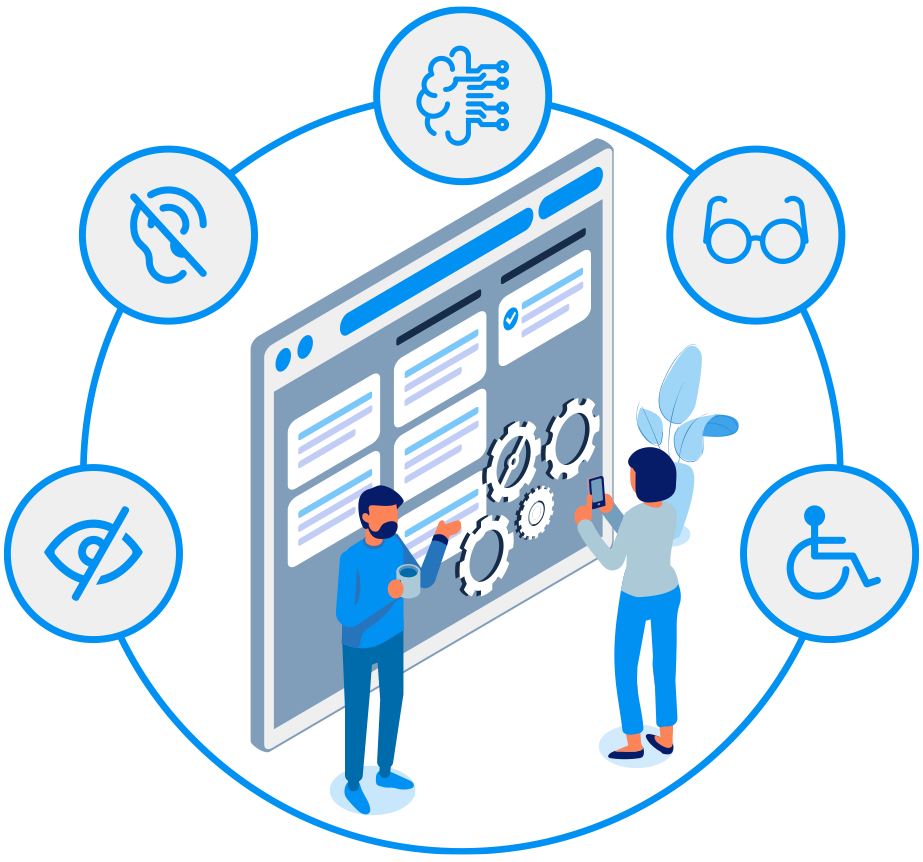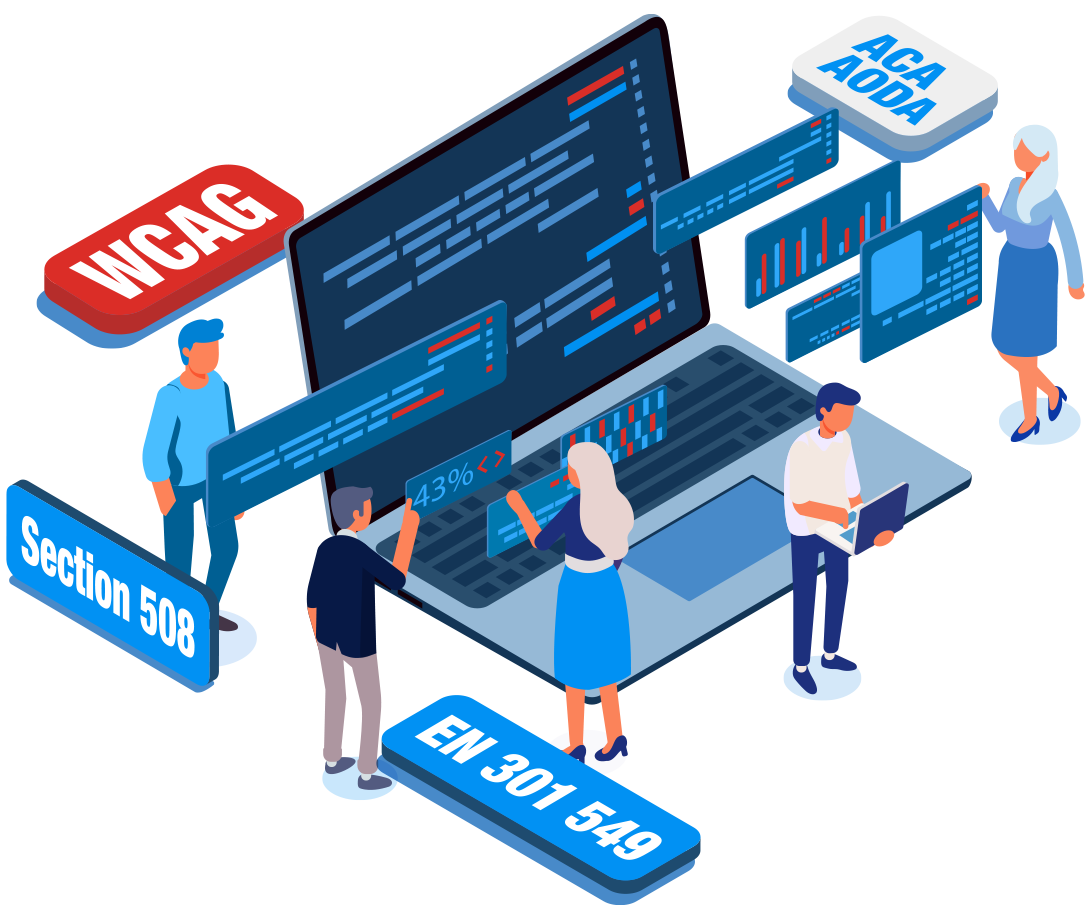 Get started with Accessibility Cloud
Accessibility Cloud is a comprehensive web accessibility testing platform which offers automatic and manual testing, document testing, powerful accessibility compliance features and so much more.
Create your free account or get a demo of our paid subscription plans.