Automatic accessibility testing
Accessibility Cloud combines powerful crawling, scanning and analysis features with an intuitive interface.
Main benefits include:
Grouped and prioritised errors and occurrences across the entire site
Ability to highlight errors on top of the site
Identifies new and resolved errors automatically
Offers powerful filters for errors, pages, roles, and guidelines
Ability to compare two different scans
Finds similar occurrences
Shows affected pages by a specific error
Provides solution suggestions and in-context learning material about violated guidelines, problem descriptions and best practices
Manual accessibility testing
(automatically assisted)
Accessibility Cloud offers powerful manual accessibility testing capabilities as well while retaining full compatibility with WCAG-EM.
Main benefits include:
Multiple guidelines are available including WCAG 2.1 and EN 301 549
Automatically tests all applicable success criteria
Supports Markdown for formatting
Supports exporting to Excel and uutilsynet's Excel WCAG checklist
Supports importing and exporting WCAG-EM JSON-LD files
Supports role filters
Offers learning material for how each success criteria can be tested
Easy to understand and convenient to use
Accessibility monitoring
Accessibility Cloud monitors your websites periodically with parameters of your choosing, including query strings, advanced inclusion and exclusions rules which support regex, alternative resolutions, headers, cookies, and more. Accessibility Cloud performs hundreds of tests for your content (web pages & documents) to find non-compliance issues.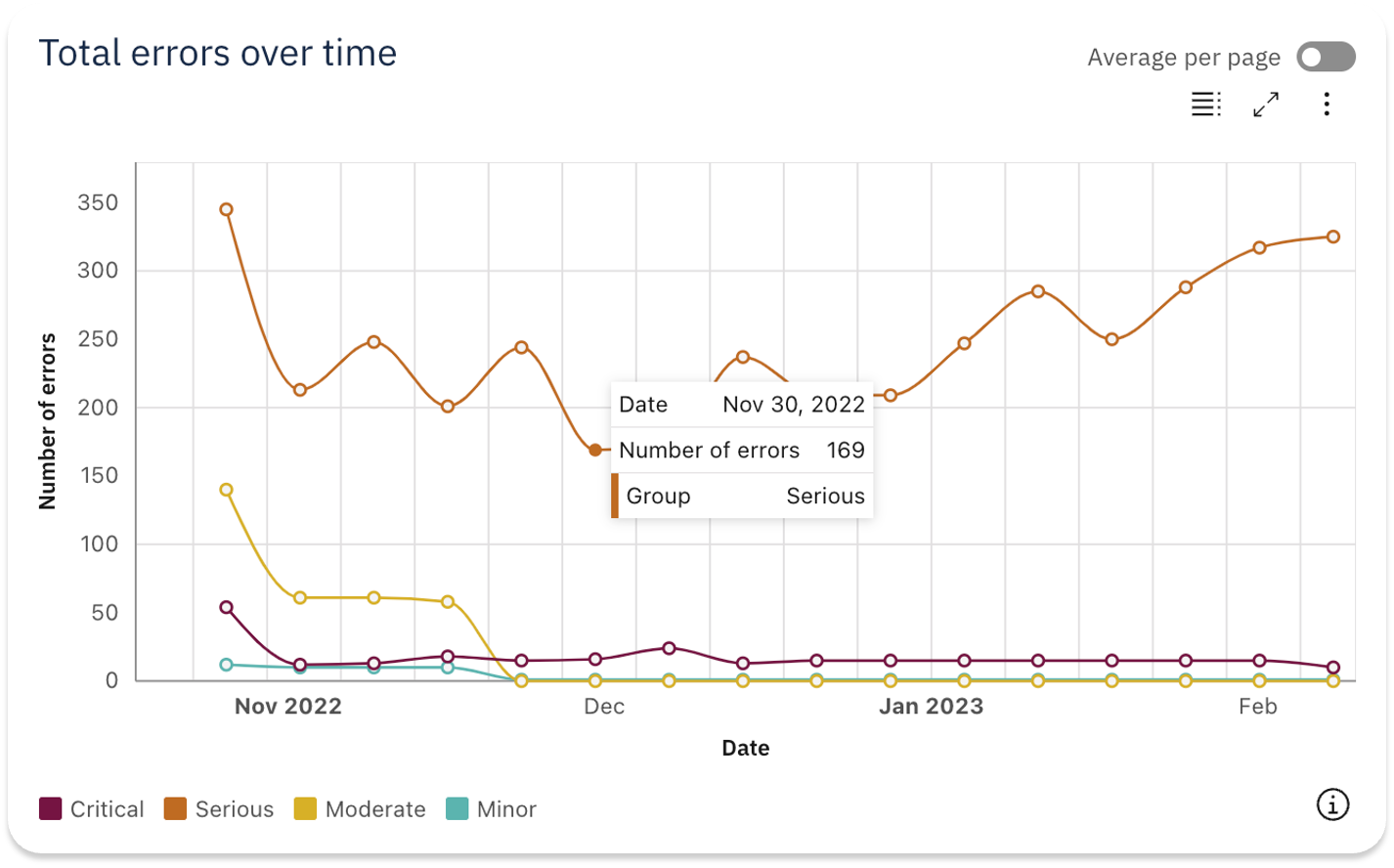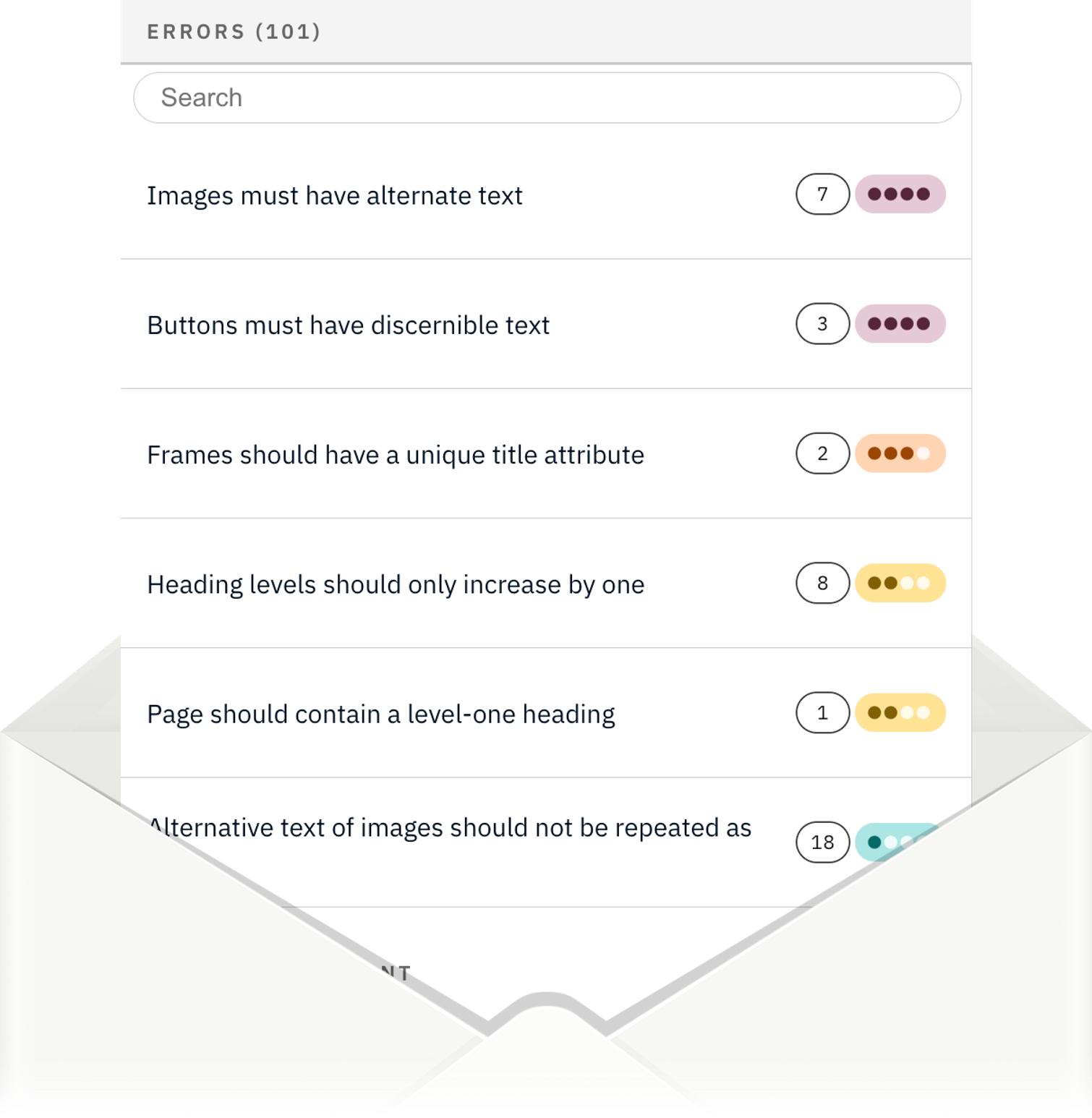 Document testing
Accessibility Cloud finds and test documents which are linked to your website for accessibility defects and gives you detailed information:
File information
Accessibility error count
Types of errors
Violations
Disability groups affected
Who can fix
and more…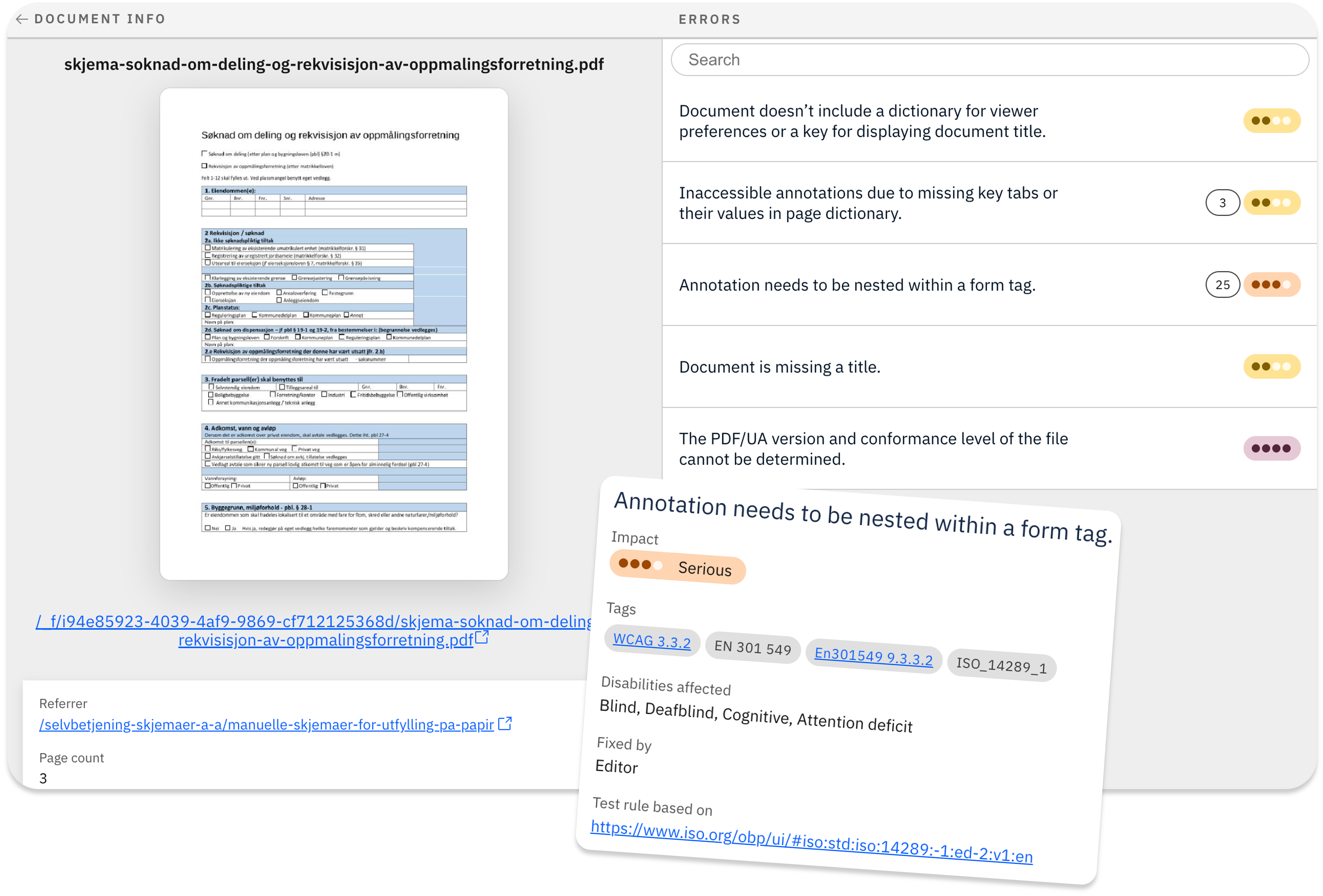 Quality problems
Accessibility Cloud scans your site for generic quality problems:
Broken pages
Broken links
Incorrect MIME types
and more…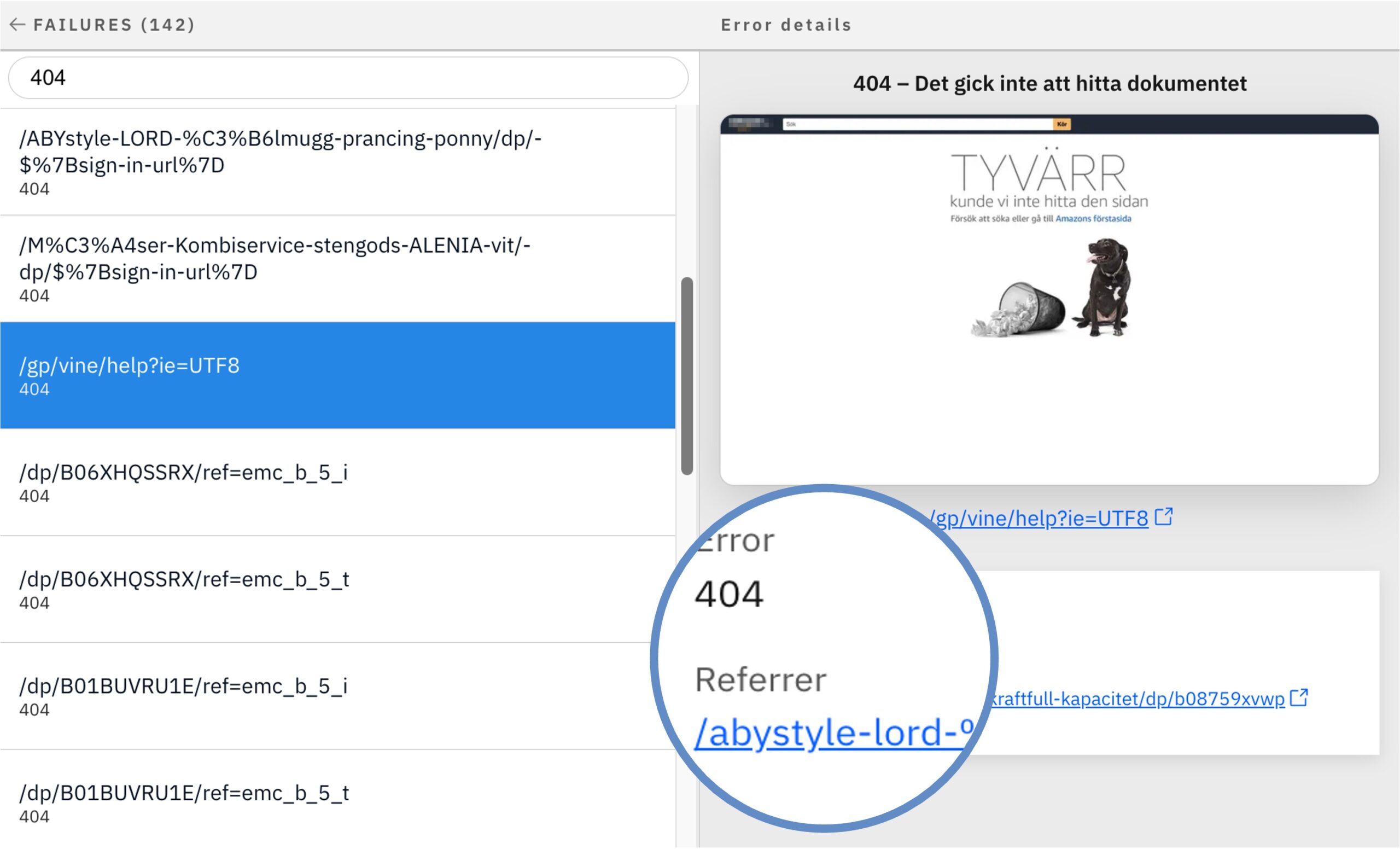 Language options
Accessibility Cloud offers multiple languages in the user interface.
English
Swedish
Norwegian
Spanish (coming soon)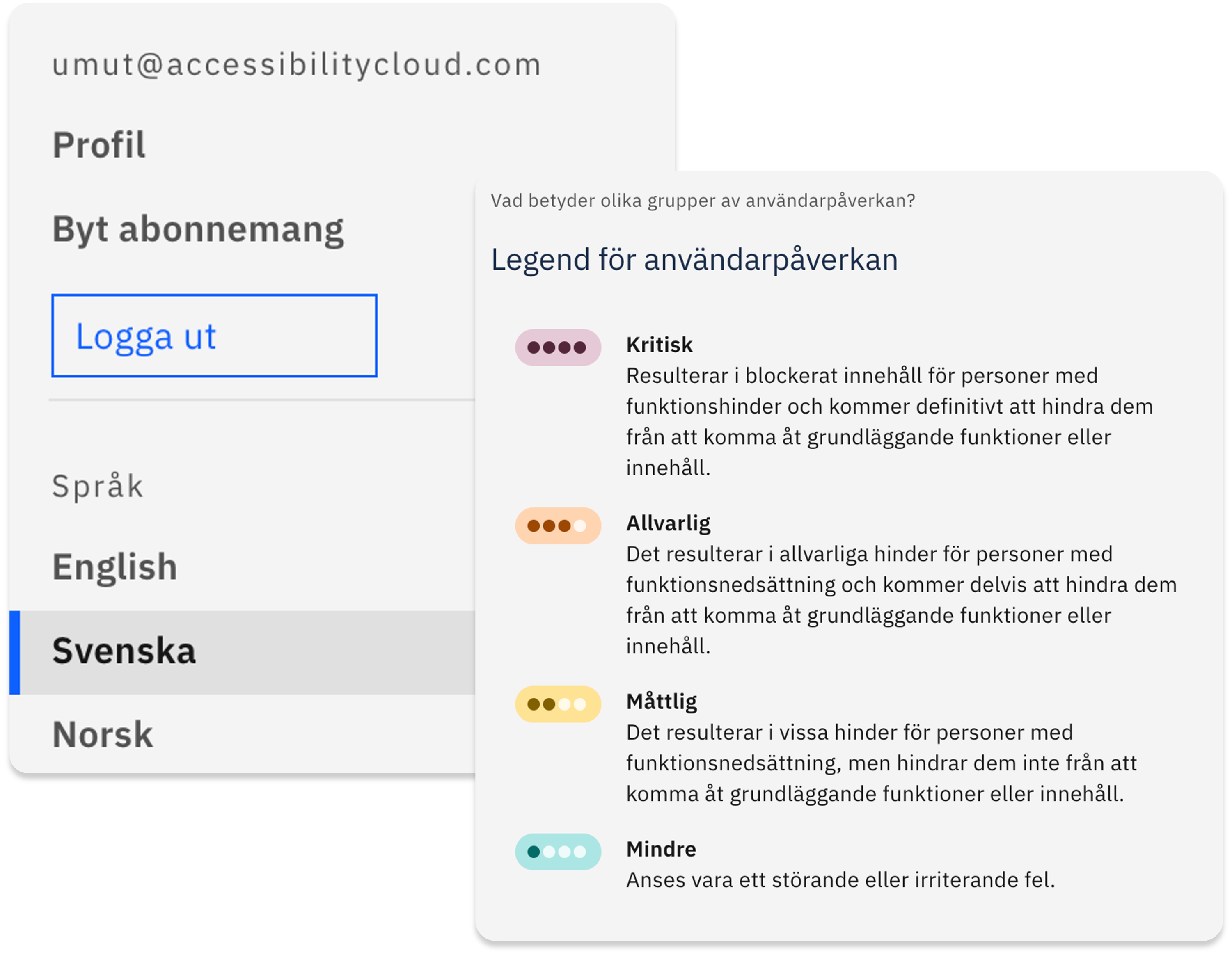 Get started with Accessibility Cloud
Accessibility Cloud is a comprehensive web accessibility testing platform which offers automatic and manual testing, document testing, powerful accessibility compliance features and so much more.
Create your free account or get a demo of our paid subscription plans.