This week we introduced the support for WCAG 2.2 to both automatic and manual testing capabilities of Accessibility Cloud.
Automatic tests for WCAG 2.2
Feel free to choose WCAG 2.2 as a compliance target to your site, instead of, or in addition to your existing compliance targets. You can select as many as you like at the same time.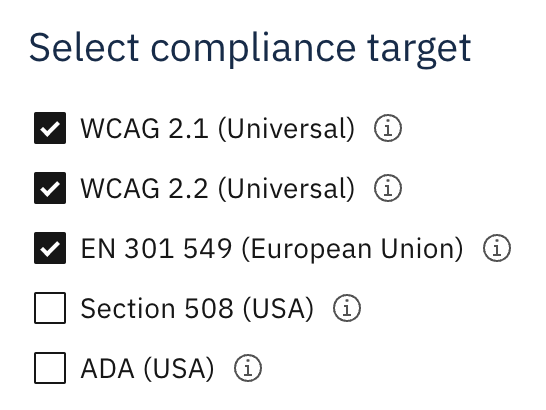 Manual testing for WCAG 2.2
You can now do manual tests against WCAG 2.2 with Accessibility Cloud.

Get started with Accessibility Cloud
Accessibility Cloud is a comprehensive web accessibility testing platform which offers automatic and manual testing, document testing, powerful accessibility compliance features and so much more.
Create your free account or get a demo of our paid subscription plans.