As of last week, Accessibility Cloud supports automatically filling up all the success criteria that can be tested in your manual tests. Take a look at the screen recording below.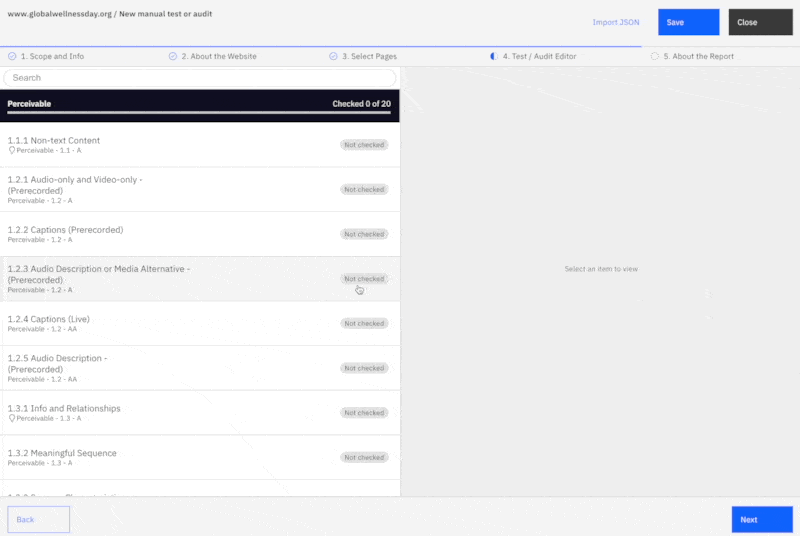 Please note that the automatic tests are run for the pages you have in your test scope and by using the scanning engine set on your site instance and it is possible to change the scanning engine.
Get started with Accessibility Cloud
Accessibility Cloud is a comprehensive web accessibility testing platform which offers automatic and manual testing, document testing, powerful accessibility compliance features and so much more.
Create your free account or get a demo of our paid subscription plans.